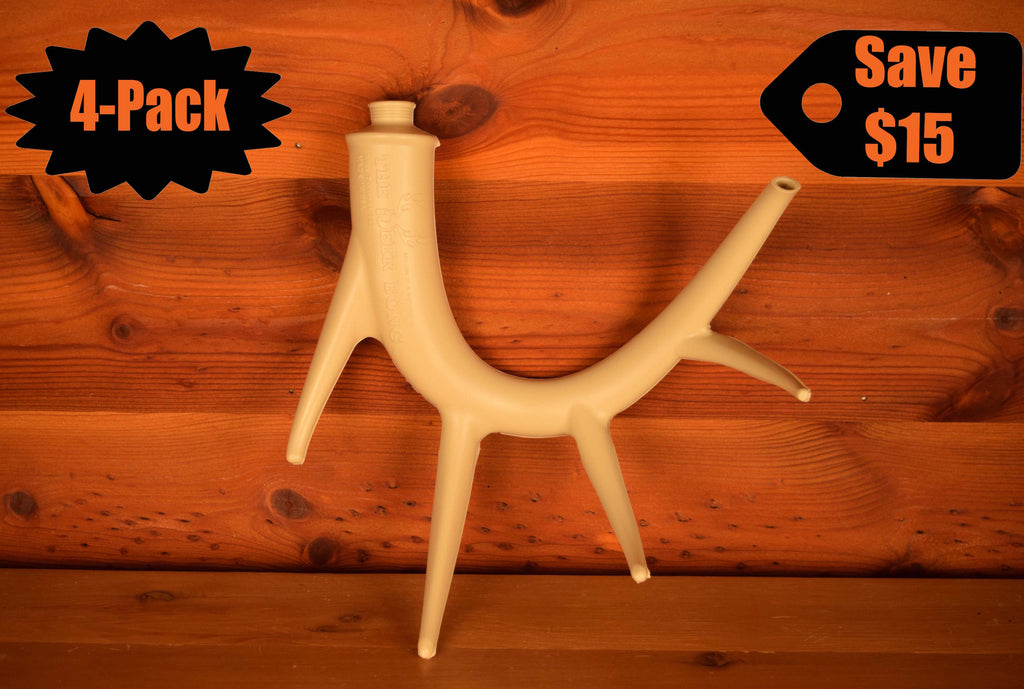 $ 84.99 USD
$ 100.00 USD
Antler Bong™ 4-Pack
Are you ready to turn head's with America's favorite new beer bong?!?!
The perfect pack for your hunting squad!
This new party starter holds over a pint of your favorite beverage and can be drank in either direction.  Perfect for tailgates, bachelor and bachelorette parties, weddings, hunting camp, backyard parties and anywhere a good time is to be had.
Details
Made in the USA!
Capacity : 16oz+
Can be drank either direction
Vented for uninterrupted flow
One piece 
Note:  Each antler is the same shape and will not make a complete rack.
LADIES-Best gift for your man!
I bought these as a gift for my beer loving boyfriend, best idea ever. He literally takes them to every event we go to & it's the hit of the party! Everyone asks where the deer bongs are at. Highly recommend to anyone! (Also, buy multiples so no one is fighting over them)