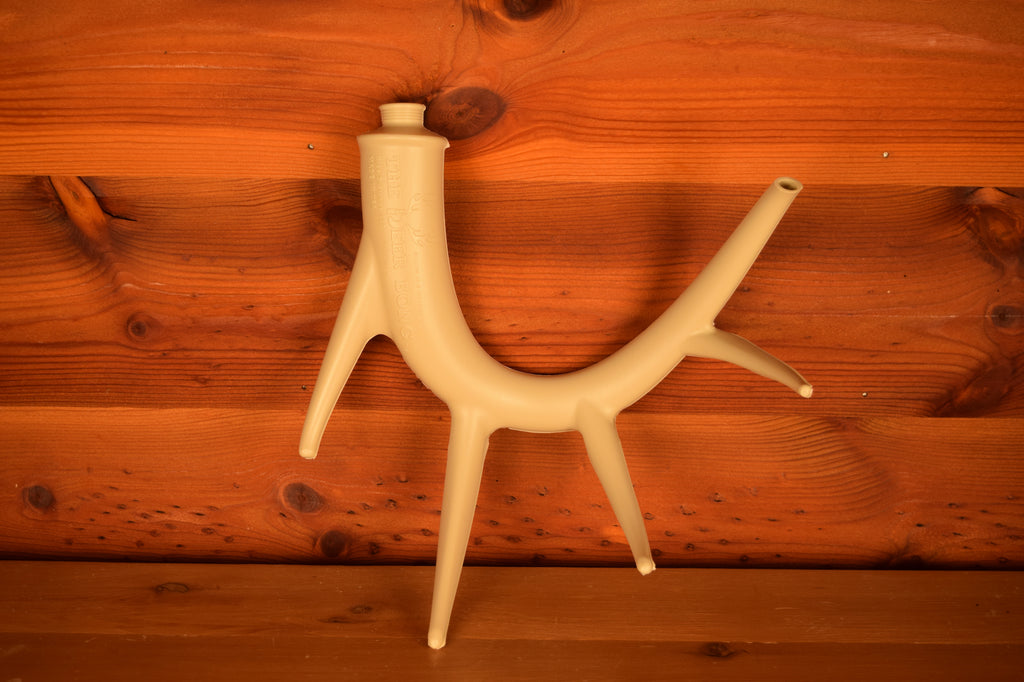 $ 24.99 USD
$ 0.00 USD
Antler Bong™
Are you ready to turn head's with America's favorite new beer bong?!?!
This new party starter holds over a pint of your favorite beverage and can be drank in either direction.  Perfect for tailgates, bachelor and bachelorette parties, weddings, hunting camp, backyard parties and anywhere a good time is to be had.
Details
Made in the USA!

Capacity : 16oz+

Can be drank either direction

Vented for uninterrupted flow

One piece 
Beer4beer
Best thing to use. Makes it fun and dont wanna stop! Friends love it!
Deer Bong for Deer Camp
If every deer camp does not have one of these then you are doing deer camp totally wrong. There is nothin better that a good old hit from the bong. Stay bongin my friends.
Great gift
Fun gift for the holidays
Great holiday gift
I bought this for the family gift exchange! I fully expect it to be "stolen" during the gift swap. Great quality and a ton off fun too!
Two Antlers Up!
This is my second deer bong purchase and they are always a hit. Makes a great white elephant gift!